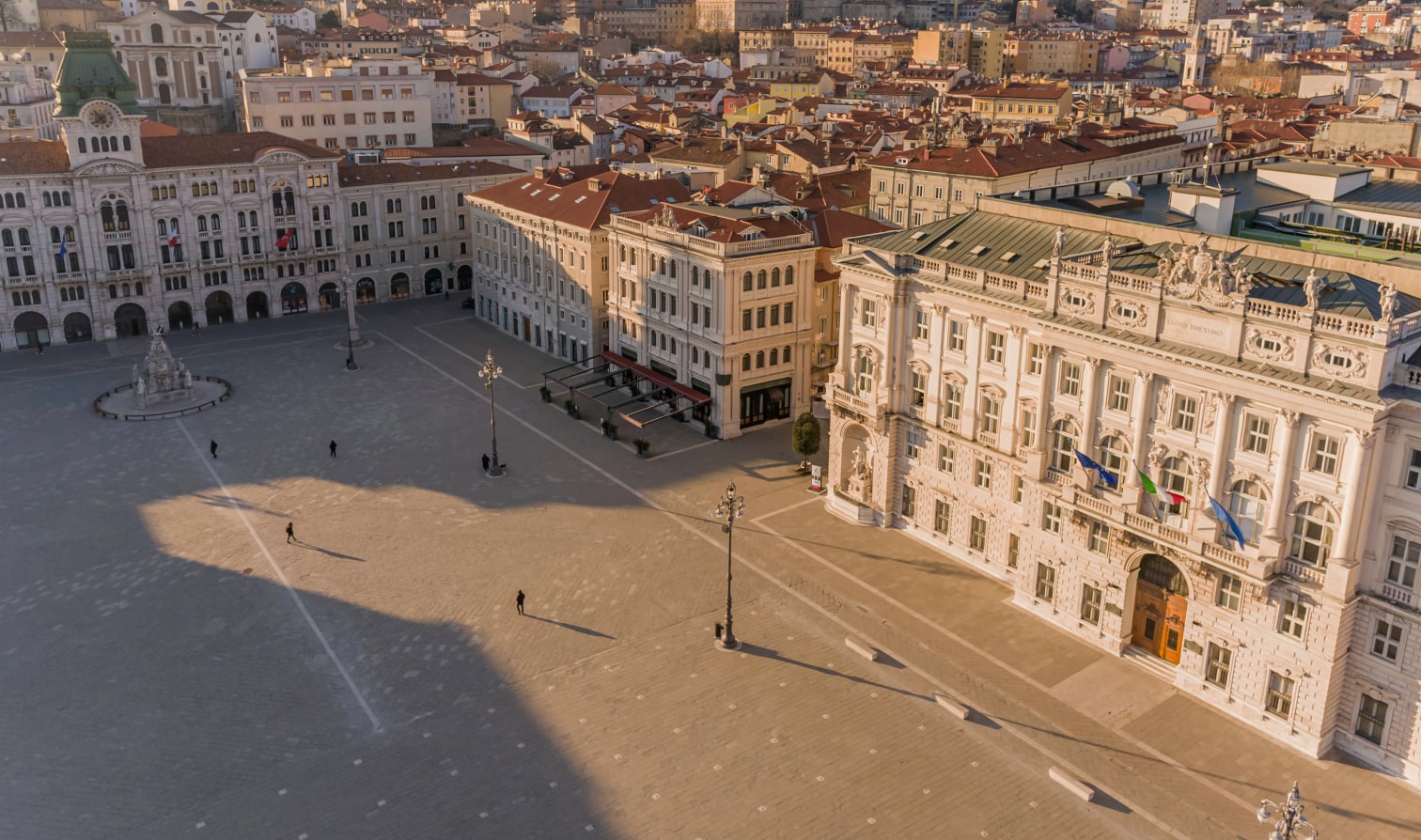 Contact Us
The Grand Hotel Duchi d'Aosta overlooks one of the most beautiful squares in Europe, Piazza Unità d'Italia.

The splendid palaces, which together with our home make up the square, house the Municipality of Trieste, the Friuli Venezia Giulia Region and the Prefecture.
The largely pedestrianised old town branches out all around: the Verdi Opera House, historic cafés, the Maritime Station – which also hosts congresses – the best boutiques, the headquarters of the city's major companies, are all within walking distance.
CONTACT US
How can we help you?
Telephone
We look forward to welcoming you… Where?
Piazza Unità d'Italia 2,
Trieste 34121 Italy