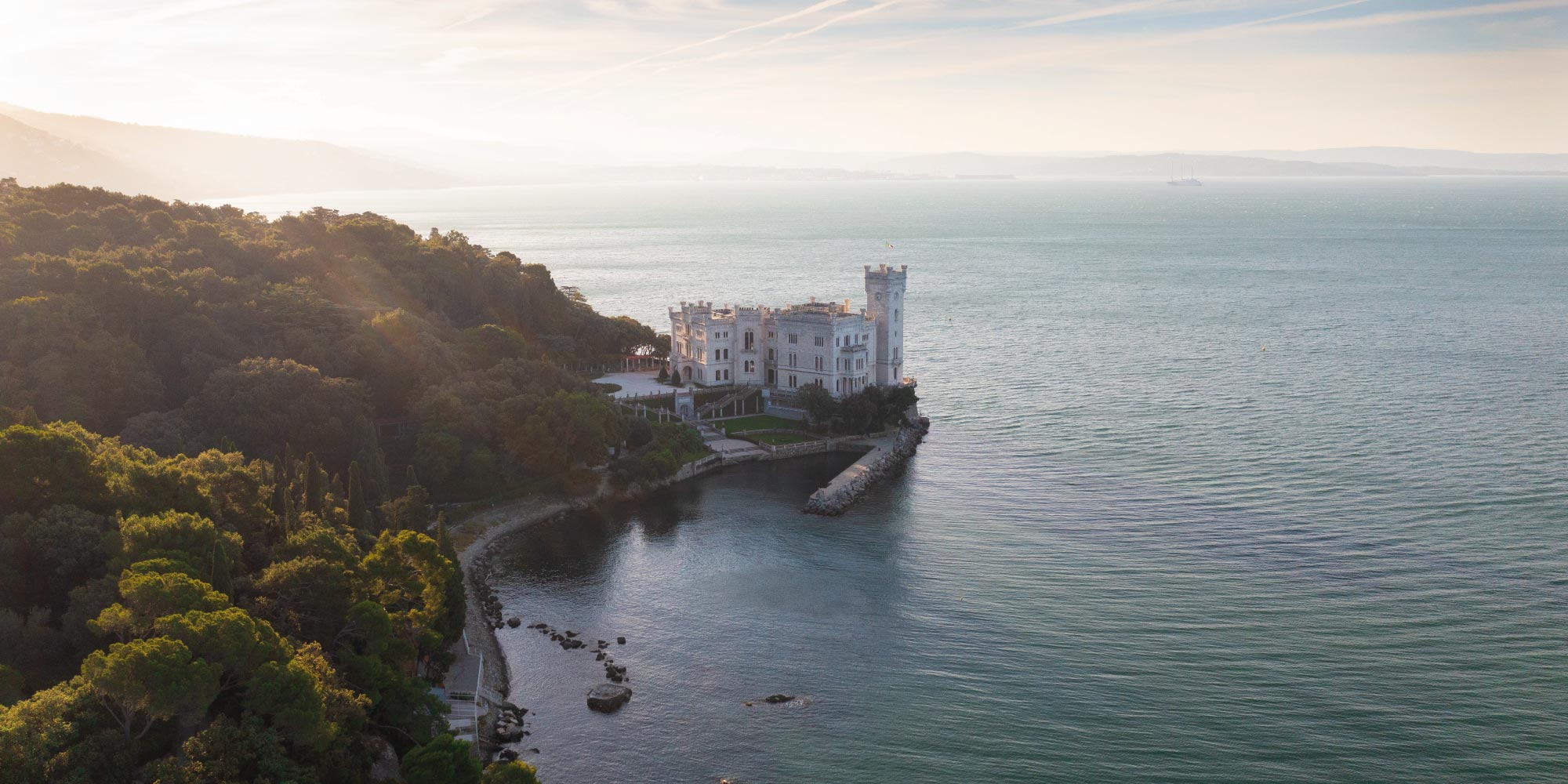 Experiences
to be lived
The city of Trieste is vibrant, has its own unique charm, is full of history and beautiful architecture and attractions and offers many interesting experiences to be lived.
DELIGHTFUL CHARM
Discovering Trieste
1 – Explore the stunning Piazza Unità d'Italia, an extraordinarily large square in a superb location overlooking the sea.
2 – Borgo Teresiano. The elegant quarter built by Austrian Emperor Charles VI along the picturesque Grand Canal.
3 – Castle of Miramare. Built between 1856 and 1860, it became the residence of Duke Maximilian of Habsburg and his wife, Charlotte of Belgium.
4 – The Castle of San Giusto located on the highest hill in the city and visit the wonderful mosaics of the Cathedral of San Giusto.
5 – The Synagogue is the most tangible symbol of the importance of the Jewish community in the city's history.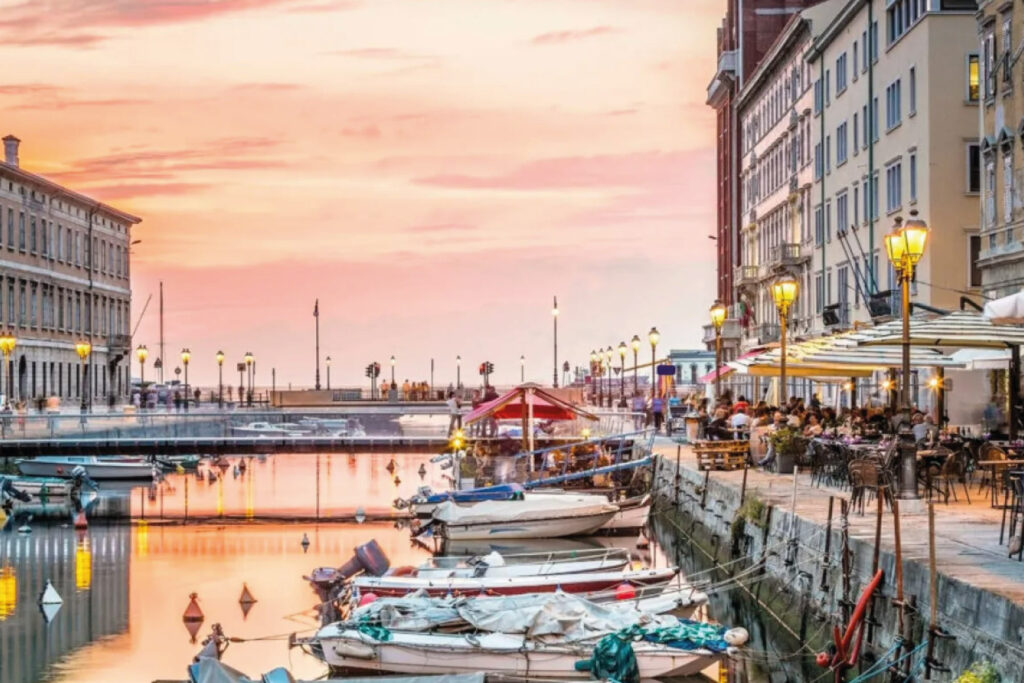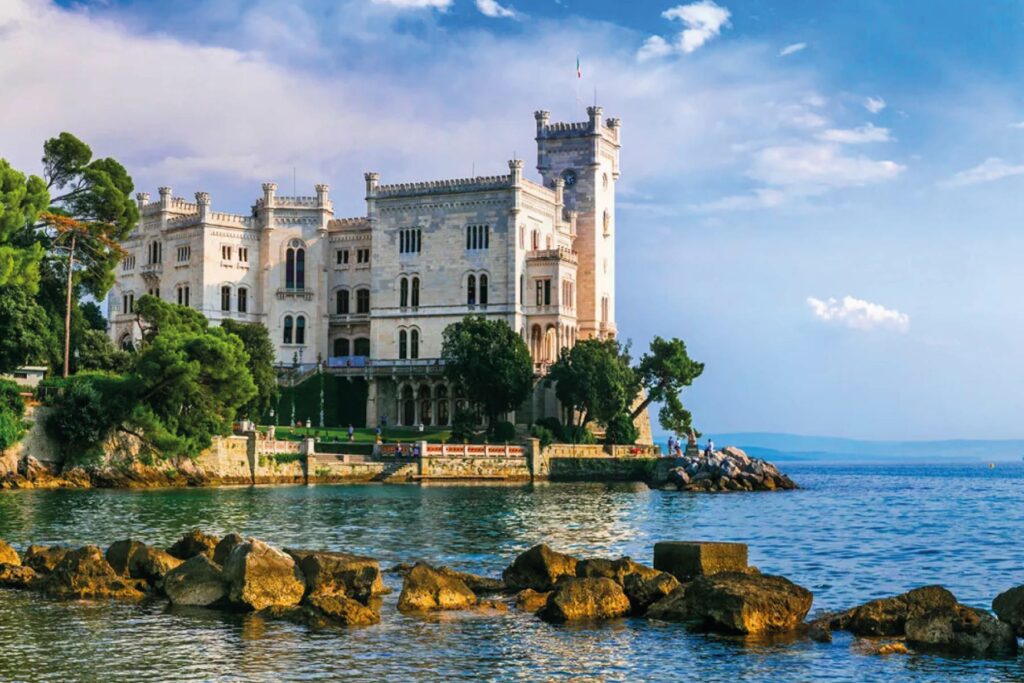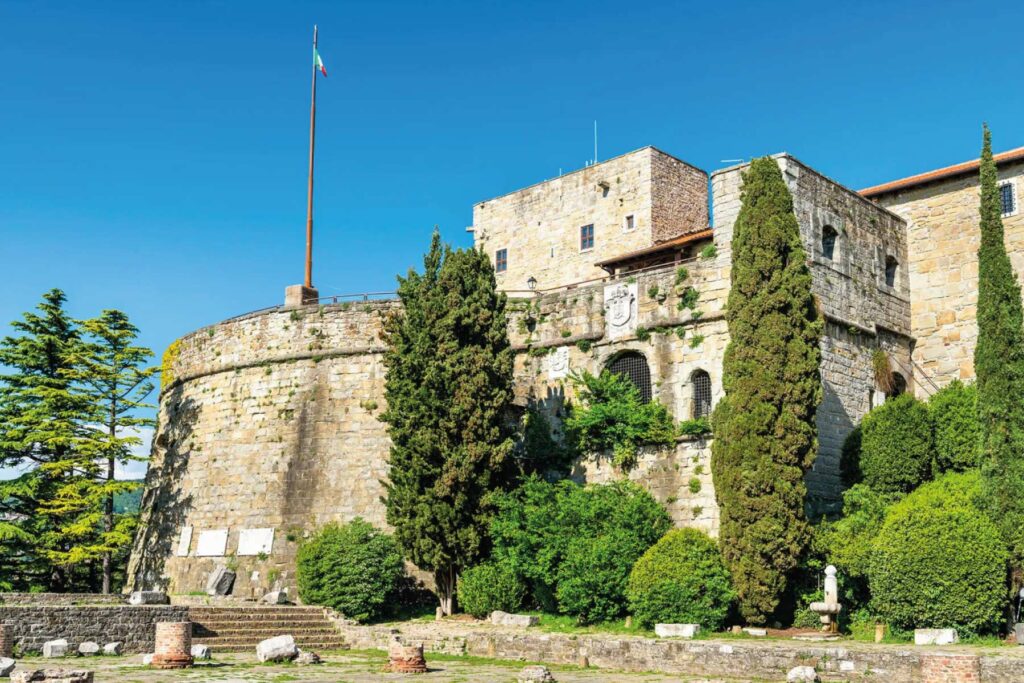 6 – Trieste's historic cafés, which have remained largely intact over time, have a fascinating experience to offer.
7 – For 110 years, the Opicina Tram has been a tourist sight in the city.
8 – The Giant Cave was discovered in 1890. Located at a depth of about 80 metres, it is the karstic cave containing the largest natural hall in the world and listed in the Guinness Book of World Records. A route that will take you 80 metres deep among stalactites and stalagmites.
9 – The Museo Civico Revoltella has been an important gallery of modern art for 150 years.
10 – Reading the menus of the trattorias, you might think you are in Vienna or Prague since Trieste's cuisine has a strong Austro-Hungarian influence.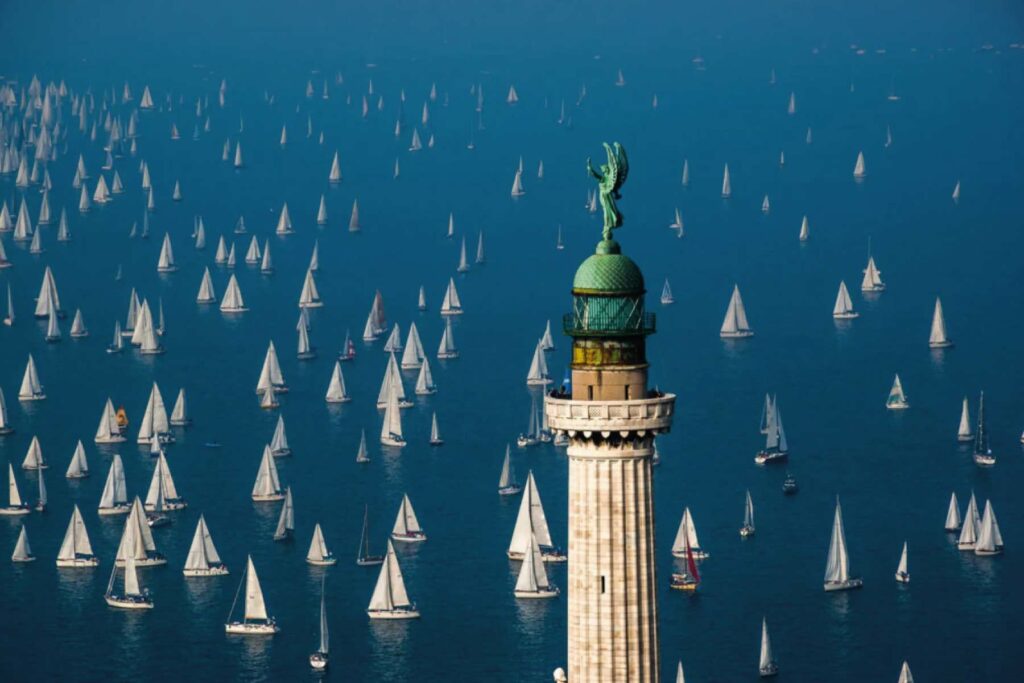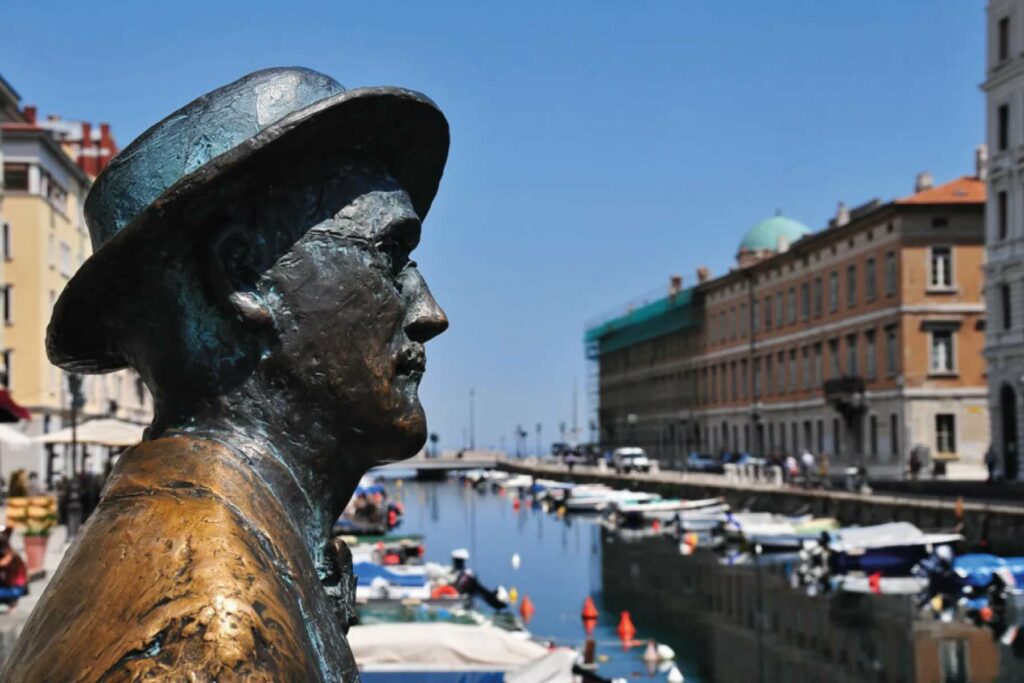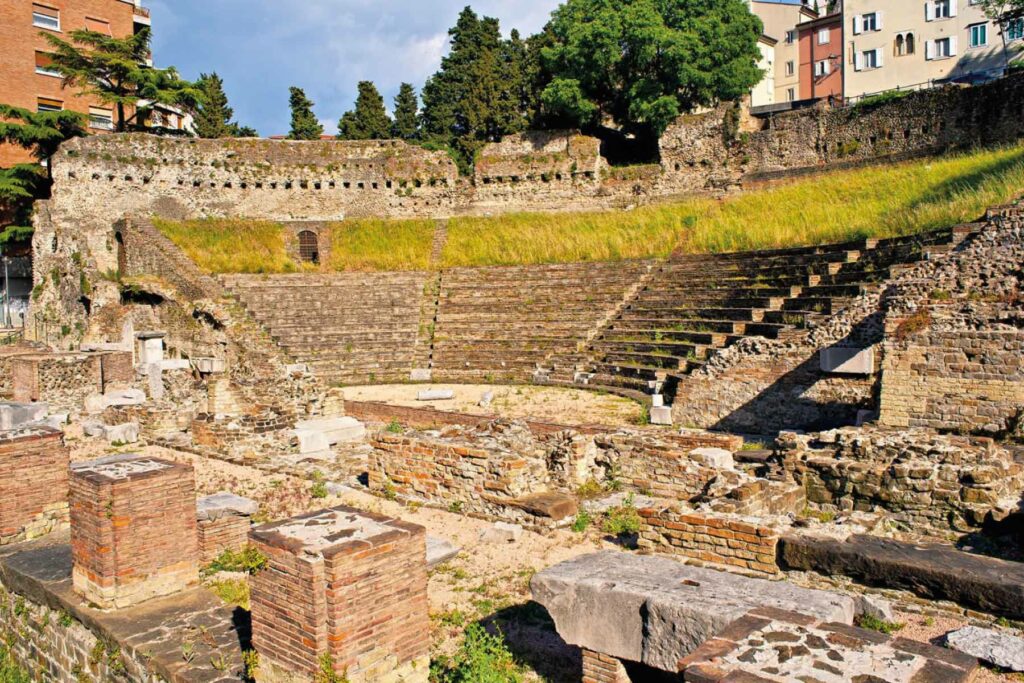 AN EXCITING JOURNEY
BETWEEN MOUNTAINS, VINEYARDS, AND THE SEA
TRIESTE ACTIVE
Outdoor life
1 – The Val Rosandra Nature Reserve, an area of contact between the Alpine region and the sea, is home to the unique Giordano Cottur cycle and walking trail.
2 – The Duino Cliffs Nature Reserve, which boasts a landscape characterised by white limestone cliffs overlooking the sea.
3 – At the foot of Castle of Miramare lies a treasure trove of marine biodiversity: the Miramare Protected Marine Area.
4 – The entire Gulf of Trieste area also has a multitude of watersports options, first and foremost sailing.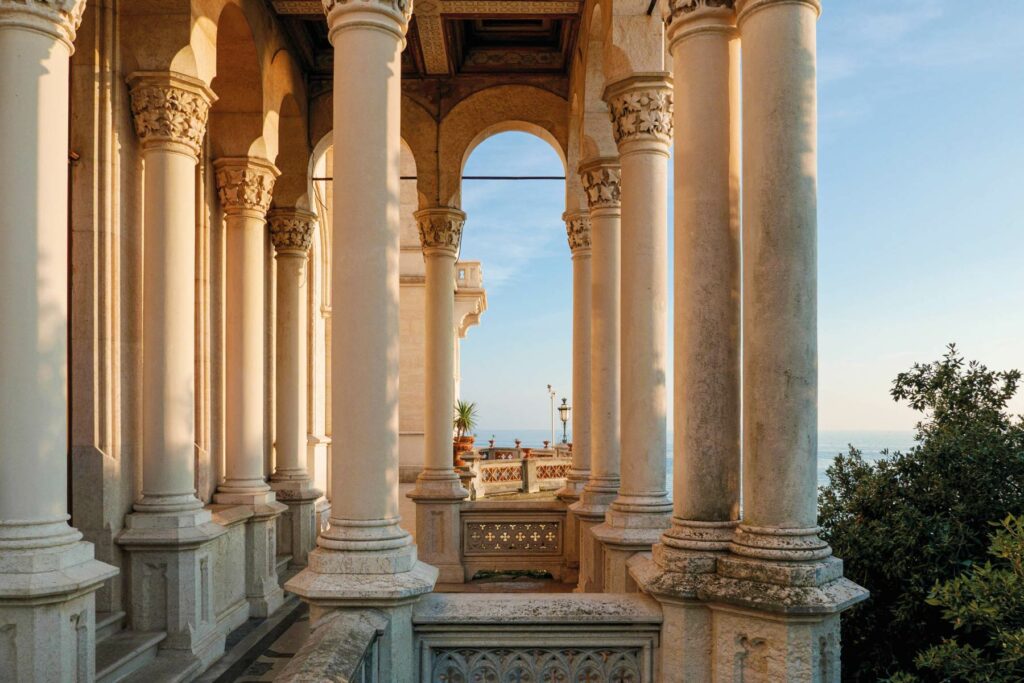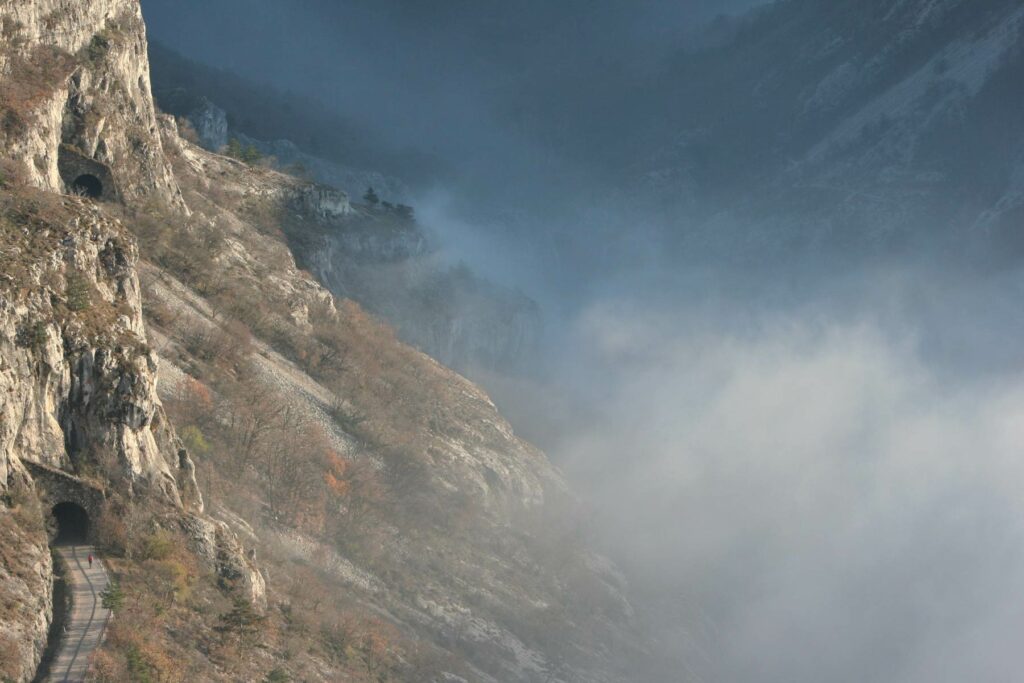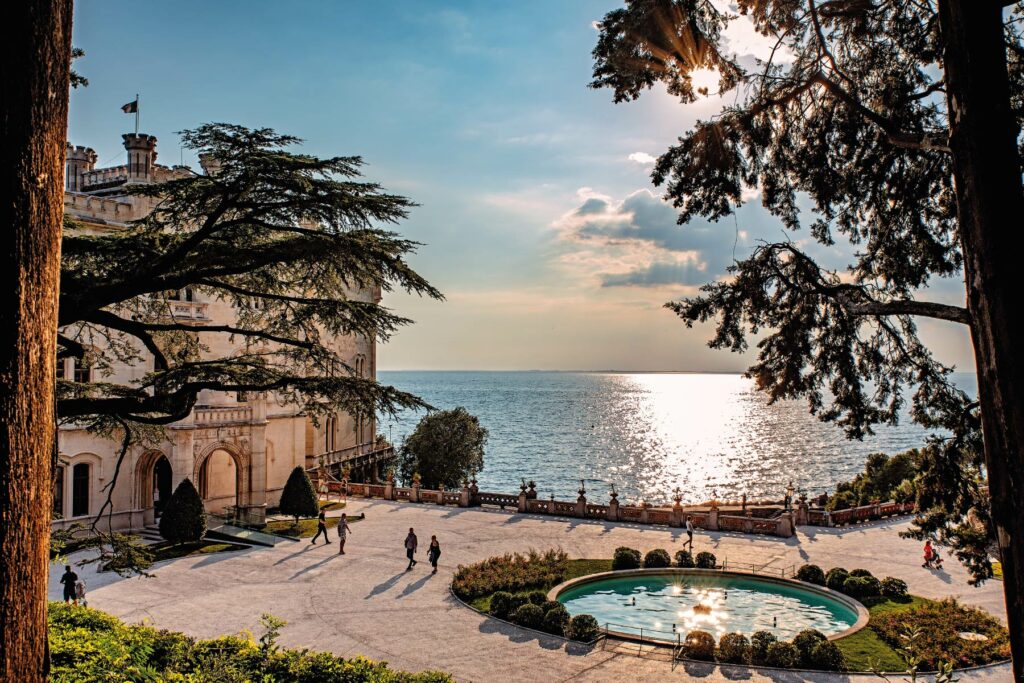 A REGION FULL OF HIDDEN TREASURES
FRIULI VENEZIA GIULIA
Unexpectedly attractive
1 – The Spilimbergo Mosaic School: unique in the world, it has been welcoming students from different countries for over 100 years.
2 – The fortress town of Palmanova, designed in 1593: built on a utopian dream, it has been a UNESCO World Heritage Site since 2017.
3 – The town of Grado, also known as the Island of the Sun, and its picturesque old town.
4 – The city of Aquileia, the ancient Roman city and one of the main archaeological sites in northern Italy.
5 – In the hills of Friuli there are some of the best white wine estates in Italy, in the Collio and Carso areas such as the hill town of San Daniele.